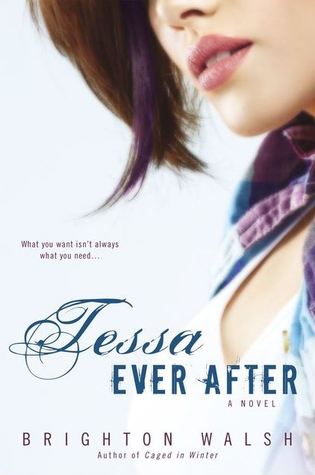 Tessa Ever After (Reluctant Hearts #2)
by Brighton Walsh
Rating:
★★★★
Review Copy:
ARC
Synopsis:
In this grippingly emotional New Adult novel from the author of Caged in Winter, what you want isn't always what you need…
Jason's been living (and loving) the rich playboy lifestyle for five years, but now his parents are pressuring him to get involved in the family business. The last thing he wants is another obligation, but when his best friend moves out of state and asks Jason to look after his sister, he can't just say no.
Tessa had to grow up way too soon. After dealing with the aftermath of her parents' deaths, then becoming a teenage mom, she knows the meaning of responsibility. Which is why, at twenty-two, she's looking for so much more than a party boy. She's looking for someone who can stand by her and her daughter…forever.
A relationship between them is doomed from the start, but who says they can't have a little fun? But as Jason gets closer to Tessa—and her daughter—fun starts to turn into something else… Something Jason's not sure he's ready for.
REVIEW
Hopefully you'll already have read the first excellent instalment of this series - Caged in Winter - and therefore already be familiar with the characters of Tessa (Cage's younger sister) and Jason (his best friend). But don't worry if not, you'll easily be able to read this as a standalone.
Jason is a notorious player. Not usually the type of character I would find endearing, but bare with him...there's more to his story. And Tessa is a 22 year old single mom with the most adorable little girl ever written.
Jason was asked by Cage to check in on his little sister and niece from time to time while he was off doing his chef thing in Chicago, but perhaps if he knew of his changing feelings towards Tessa, he may not have!
I really enjoyed watching Tessa and Jason's relationship change. I loved how strong Tessa was and how she always thought of her daughter first in all things. And Jason's evolution was rocky but supremely satisfying.
My favourite parts were definitely all the sweet moments featuring Jason, Tessa and Haley and the little family unit there were creating, whether or not they knew it at the time. Like I said - Sweetest. Kid. Ever.
4 Stars ★★★★ A copy of this book was provided by the publisher in exchange for an honest review.