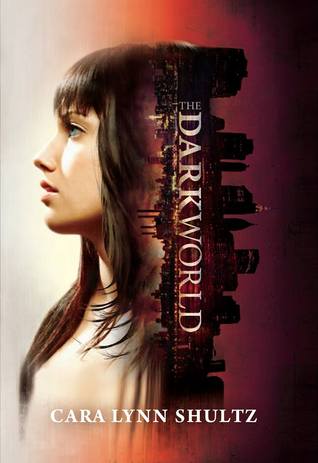 The Dark World Cara Lynn Shultz
Genre:
YA Paranormal
Series:
Dark World #1
Publication Date:
May 27th 2014
ISBN:
9780373211203
Page Count:
384
Rating:
★★★★★
Review Copy:
ARC
Reviewed by:
Lynsey
Synopsis:
Paige Kelly is used to weird--in fact, she probably corners the market on weird, considering that her best friend, Dottie, has been dead since the 1950s. But when a fire demon attacks Paige in detention, she has to admit that things have gotten out of her league. Luckily, the cute new boy in school, Logan Bradley, is a practiced demon slayer-and he isn't fazed by Paige's propensity to chat with the dead. Suddenly, Paige is smack in the middle of a centuries-old battle between warlocks and demons, learning to fight with a magic sword so that she can defend herself. And if she makes one wrong move, she'll be pulled into the Dark World, an alternate version of our world that's overrun by demons-and she might never make it home.4
Light in the Dark
I have three YA/NA first-in-series titles I've read this year that I am
very
excited about! They all had fantastic and mercifully different worldbuilding (not a vamp or werewolf in sight!), and they all had a sweet/sexy budding romance, which is a vital component of any good YA these days, right? Well these ones were particularly squeeful, let me tell you!
So I suppose I ought to tell you which ones they were then, hmm? Well, you're looking at one of them. The other two were
White Hot Kiss
by Jennifer L. Armentrout, and
Darkside Sun
by Jocelyn Adams. I gave all three five stars and am eagerly awaiting the second instalments since they all ended with me desperate to know what's going to happen next!
This one, in particular, had so much heart and soul in the writing. Characters you absolutely fall in love with within three pages, that positively jump out and grab you, and a fantastic plotline to boot. And, of course, the romance. *le sigh*
I realise I'm far too old to be sighing over seventeen-year-olds, but it's more in a, Oh-my-God-he's-more-adorable-than-a-kitten-in-a-bowtie way, than any kind of disturbing, cougar-like way. So it's fine, y'all.
For The Dark World, let's start out by telling you about amazing protagonist Paige. Ever since she died on an operating table and was subsequently resuscitated, she's been able to see and talk to the dead. Her best friend is a 1950's suicide victim called Dottie who resides mostly in the girls' bathroom of her high school. Where Paige also spends most of her time at school since everyone else thinks she's weird. A freak. That funny girl who talks to herself. She's got her own little squad of haters who would love nothing more than to make her life miserable with their bitchy taunts. But the thing is, Paige is just too freakin' cool to care! I LOVED that about her! I mean, obviously it's not fun having people act like you've got the plague when you walk by them in the hall, but her witty rejoinders make it clear to us as readers who are the real freaks, and who is the rock star.
I.
LOVED.
HER.
The action kicks up pretty quickly when new guy, Logan, and a bunch of other weirdly intense new students start showing a remarked interest in Paige. When one of them turns out to be a fire demon intent on her no longer inhaling and exhaling on a regular basis, Logan steps in.
Logan, Logan Logan... What an absolute doll! His back story was so tragic, and his vulnerability because of it so endearing! I'm thinking of having his name tattooed across my left breast. Too much? I disagree. And I double dare you to read this book and not fall in love with him too!
As Logan and Paige's relationship progresses, more and more about the secret supernatural world is revealed, and each piece is more interesting than the last. All leading to an amazing, emotional, climactic ending which, as I said, has me clamouring for book two!
I definitely intend to check out Shultz's other series,
Spellbound
, as well, since this book has made me an instant fan of her writing style. And I would urge you guys to try them too! That one already has two books out, so more for you to devour. Yay!
All together, an outstanding read. I'm giving it a very satisfied, cigarette-smoking, glazed-eyed, 5 Stars.★★★★★
A copy of this book was provided by the publisher in exchange for an honest review.